SEO Content Strategist for the Travel Industry
Experienced travel copywriter and SEO manager for businesses in the hospitality industry. Grow your organic reach with effective keyword research and editorial content of the highest quality.
Blog Management
Drive massive amounts of targeted traffic with minimal costs. Coupled with a proper content marketing strategy, a travel blog can help you grow your business effectively.
Content Strategy
SEO is one of the best ways to drive organic leads for your travel business. Let your site's content work for you. Maximize your visibility on Google with a solid content strategy.
Web Copywriting
Enhance your web presence and build trust with curated website content. From your mission statement to your about us page, your website must instill confidence.
Travel Content
Content marketing and SEO services for brands in the travel industry. Full on-site search engine optimization and digital PR outreach for agencies, rentals, DMOs and ancillary services.
Travel Copywriter - SEO Content Strategist
While paid advertising, social media, and other online platforms are effective ways to generate traffic to your business, organic search is a huge driver of growth for companies in the travel industry. In a saturated multi-billion dollar market, SEO can become the differentiating factor between you and your competition.
With years of experience in the industry, I can help your brand increase its organic visibility through proper SEO practices.
How SEO Can Help Your Travel Business
SEO is not a recipe to cure all ills nor it is suited to all types of business. However, in the travel industry, you have to deal with audiences, hungry for information. Trust on platforms like Yelp and TripAdvisor is steadily declining among younger generations. Therefore, it is up to you to provide inspiration to your target demographic, increasing your search engine visibility.
Here are some quick facts about SEO:
Organic search results cover more digital real estate, lower your CPA, appear more credible to savvy searchers, and receive way more clicks than paid advertisements. For example, of all US searches, only ~2.8% of people click on paid advertisements.

SEO has ~20X more traffic opportunity than PPC on both mobile and desktop.

SEO is also one of the only online marketing channels that, when set up correctly, can continue to pay dividends over time. If you provide a solid piece of content that deserves to rank for the right keywords, your traffic can snowball over time, whereas advertising needs continuous funding to send traffic to your site.
Who Is This Service For?
SEO content can be used in a wide array of businesses in the travel industry. As a general rule, if any percentage of your revenue comes from search of any kind, then SEO content can definitely help you.
Tour Companies

Travel Agencies

Travel Startups

Restaurants

Local Businesses

International Tourism Companies

Tourism Boards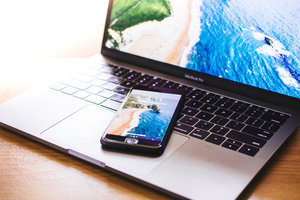 You're eager to live the travel-blogger life and get paid...
Read More